Compared with the auto-loading rifles used in World War II, the AK was generally more compact, with a shorter range, a smaller 7.62x39 mm cartridge, and was capable of selective fire. It was one of the first true assault rifles and remains the most widely used and known. More AK rifles and variants have been produced than any other assault rifle; production continues to this day.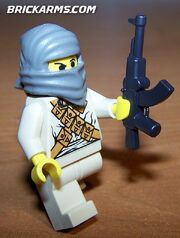 Ad blocker interference detected!
Wikia is a free-to-use site that makes money from advertising. We have a modified experience for viewers using ad blockers

Wikia is not accessible if you've made further modifications. Remove the custom ad blocker rule(s) and the page will load as expected.